Clinic Location
Olympia, WA 98506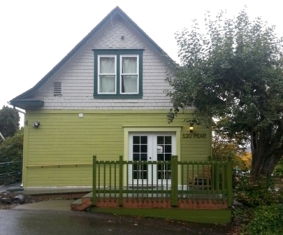 My office is located in downtown Olympia at East Olympia Healing Arts on the corner of Pear and State Avenue NE.
Directions:
Traveling on State Ave. towards downtown Olympia:

Go past R.L. Ray Violin shop and turn left into the driveway after the sandwich board sign that reads "120 Pear St."
The Main entrance to the clinic is located on the State Ave. side of the building.
Parking:
There is free parking in the clinic parking lot found off of State Avenue NE. Turn Left off of State Ave. before Pear St. There is also metered city parking on Pear St. which is free after 5:00 pm and weekends.
Click for Google map of clinic.